Behind the Brand: Daneson
The perfect Father's Day Gift Does Exist!

An object as small as a toothpick never really gets much attention nowadays, nor does it seem like something that can be transformed into a luxury item. But Daneson founder, Peter Smith, has managed to do exactly that. With blends of scented toothpicks ranging from fresh Mint to a smooth, single malt Whiskey, Daneson has really poked the toothpick industry… see what we did there?
Daneson has been creating artisanal toothpicks since 2011 and is paving the way for gentlemen everywhere to get a taste of the unexpected. Simultaneously, Daneson gives back to the environment by planting one hundred trees for every tree they use. But Smith's journey hasn't been as smooth as his toothpicks. We recently spoke with him and learned some interesting things, like the explosion that set his kitchen on fire and how one time his toothpicks got the same treatment as an organ to make it to a VIP party from North Carolina to Los Angeles! After hearing these stories, we can confidently say that Peter Smith would be our favorite guest at any party!
Tell us how your brand was created and what inspired the Daneson journey?
I had been in the advice business and I wanted to move into the making 'things' business. The problem was I didn't really know how to make 'things' and I didn't have a lot of money. Then one day the idea of toothpicks popped into my mind. Naively, I thought; "how expensive could it be to start a toothpick business?" and I had always been intrigued by what Evian had created in the 1980s. They effectively took something that was free and got people to pay for it. Putting those two nuggets together got me on the road to starting Daneson.

People, in general, don't like to sweat the details and Daneson is all bout details."
What's been the best and worst surprise when venturing into this?
Best: everyone who digs on Daneson. Our employees, customers, and retailers are remarkable.
Worst: probably blowing up my parents kitchen, setting my hair on fire, and nearly chopping off the top of my finger and breaking up with my girlfriend in one awful morning of making toothpicks.
editor's note: anyone else interested in a follow up interview regarding the above?
What's been your biggest success so far?
The first retailer I landed was Colette in Paris. I loved Sarah's store but I had no idea how uniquely lucky Daneson was to land there from day one.

If you could go back and change anything you did, what would it be and how would you do it differently?
If I could go back in time I'd walk up to myself, punch me in the face, and say, 'think twice about starting a toothpick company fool!' Daneson is a success but the amount of time, money, an explosion, living in my parents' basement, grief, etc. etc. is really beyond what anyone could reasonably expect when thinking of starting a toothpick company. I can't overstate how remarkably hard toothpicks are to work with - which is why you don't see a lot of toothpick companies - and had I known this, I would have likely had a longer, more considered, 'think before endeavoring' approach.
Fireside Chat

Favorite Instagram account:
I'm not on Instagram. I sleep well.

Must have phone-app for personal/business use:
That's the secret sauce. The software you use is more likely to affect how successful your business is than the business idea!

(sidenote and shameless plug: we couldn't agree more with this statement which is why we've spent so much time perfecting www.themaintab.com)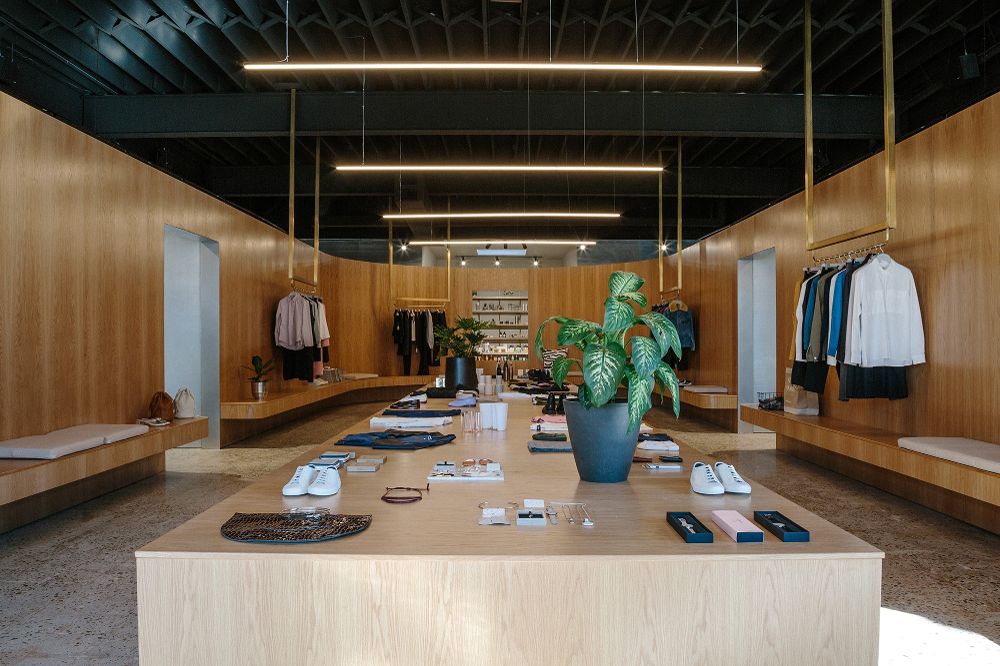 your top 5 dream retail partners
5 Favorite Independent Retailers to shop:
2 things no one knows about you/are interesting about you/your company:
1 : We once had 9 oz of toothpicks get the same treatment as a human organ so that they could be flown from North Carolina to Los Angeles for a party that night.
2: For every 1 tree we mill, we plant 100 in conservation easements.
One thing you tell everyone:
The guy working the corner store is working as hard as Elon Musk. Elon probably doesn't feel the same way, but it's true.
and
In term of making your time rewarding I found this great quote my uncle had framed: "Beauty is The visible Expression Of man's Pleasure In labour"
I like to think this is what we're doing with Daneson.

Daneson is available for wholesale on www.themaintab.com